The program awards one scholarship annually to a person of color who is enrolled in a teacher-preparation program at a college or university in Connecticut. Those eligible include African Americans, Asian Americans, Latinos and Native Americans.
Students may apply after having been admitted into a teacher-preparation program in Connecticut. Applicants may be in their junior or senior year or pursuing a master's degree.
A selection committee that includes respected educators from across the state reviews the applications and recommends the scholarship recipients to the Community Foundation of Greater New Britain, based on criteria established by the committee.
Applications must be emailed to by October 31, or mailed to the Community Foundation of Greater New Britain, 74A Vine Street, New Britain, CT 06052, and postmarked by October 31.
Click on the following link or the image below to download and print the application.
Alma Exley Scholarship Application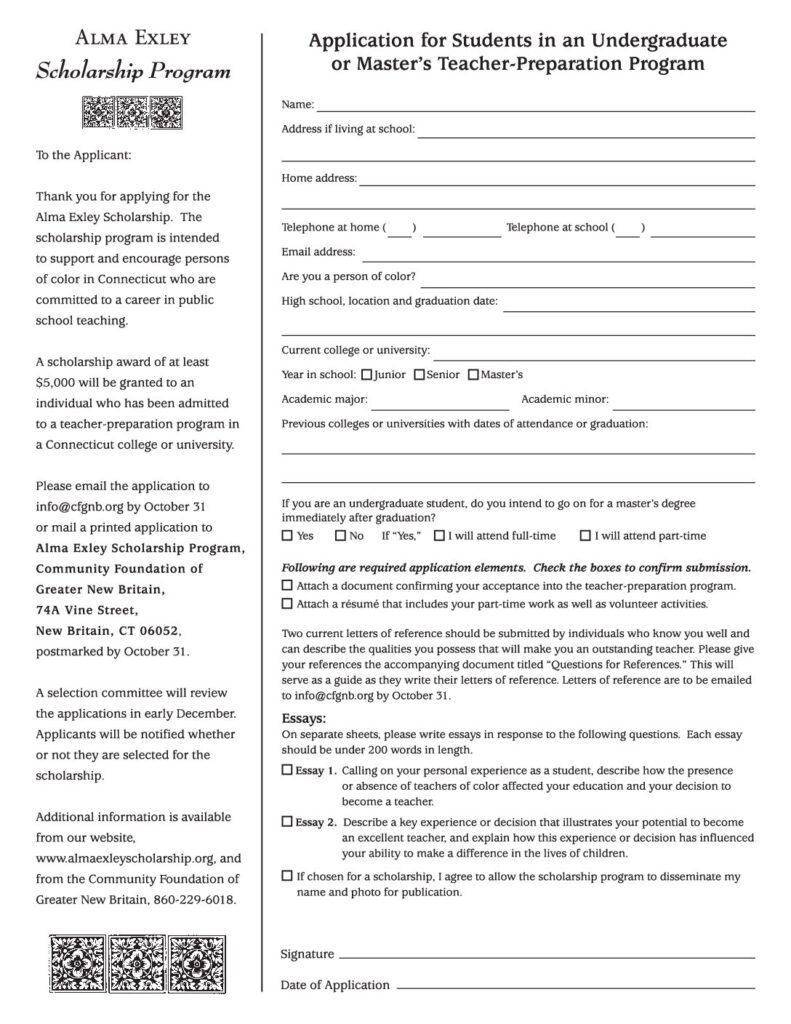 In addition to filling out the application, please click on the following link or image — "Questions for References" — and forward it to the two individuals whom you have asked to write letters of reference for you. This will serve as a guide as they write their letters of reference. Letters of reference should be sent via email to by October 31.