Does our selection committee know how to pick 'em or what?
Desi Nesmith, whom we honored in 2000, has been named interim commissioner of the Connecticut State Department of Education.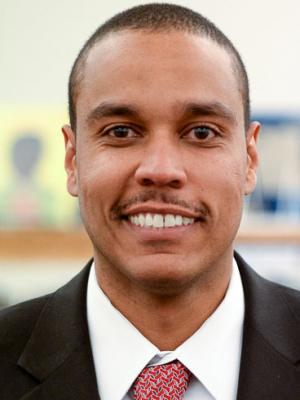 This is a well-deserved recognition of his record of leadership and accomplishment in an illustrious career. He succeeds Dianna Wentzell, whose last day on the job was June 28. Allan Taylor, chairman of the State Board of Education, said he would serve in the interim post until the board makes a permanent appointment, choosing from among three finalists. Gov. Ned Lamont will consult with the board as the selection is made.
It has been a great pleasure to see Mr. Nesmith gain recognition as he has been having a significant impact as a teacher and educational leader. His first honor came as a young teacher in 2006, when he was named Teacher of the Year at Mayberry School in East Hartford.
Subsequent honors came along as he advanced through leadership positions in Hartford and Bloomfield – the Promising Professional Award from UConn's Neag School of Education in 2009, the Best First-Year Principal Award from the Connecticut Association of Schools in 2010, and the prestigious Milken Educator Award in 2014.
After receiving the $25,000 Milken award, he used part of the grant to fund a four-year college scholarship each year to a Bloomfield High School senior interested in pursuing a career in education. Since 2015, he has been serving as chief school turnaround officer at the State Department of Education. In this position he has been helping 33 struggling school districts to improve their educational performance.
Hearty congratulations to Mr. Nesmith on behalf of the selection committee, which recognized his potential, and the entire Alma Exley Scholarship family.
– Woody Exley