Gov. Ned Lamont has signed a bill into law that will subsidize interest rates on loans to teachers who commit to teaching in one of Connecticut's highest need school districts.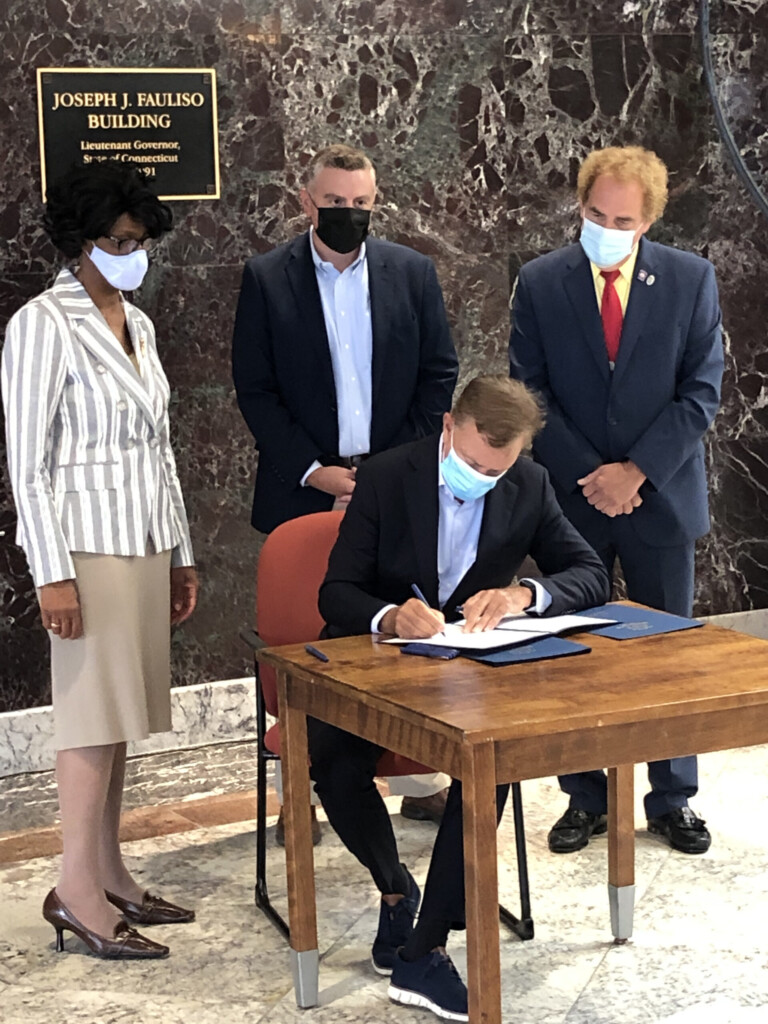 The loan subsidy program is among state initiatives to address persistent shortage areas and support the recruitment and retention of teachers in districts that typically experience high turnover. This is one of the steps being taken to build an educator workforce that reflects the racial, ethnic, and linguistic diversity of Connecticut's students.
CHESLA, the Connecticut Higher Education Supplemental Loan Authority, will administer the Alliance District Teacher Loan Subsidy Program. The 33 Alliance Districts are those with the highest need for state support.
Gov. Lamont was joined by educational leaders and legislators who spoke a signing ceremony at the State Department of Education (SDE) in Hartford.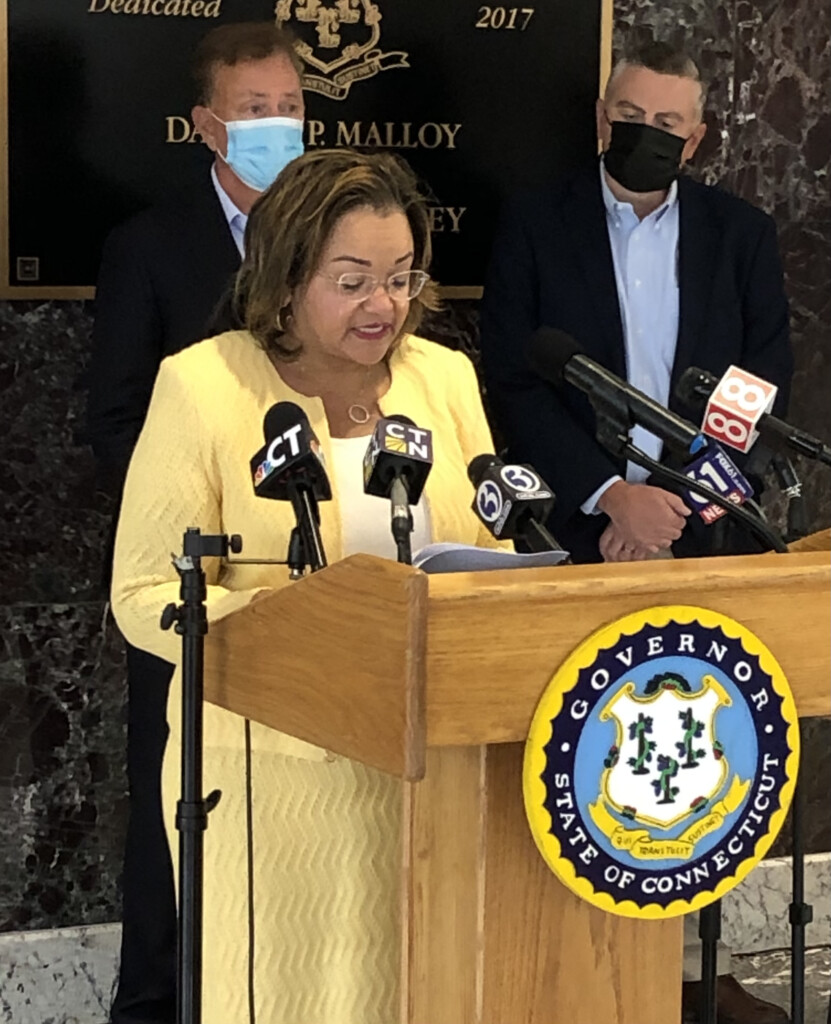 Dr. Shuana Tucker, chief talent officer at the SDE, noted the progress made in recent years in diversifying the state's educator workforce. During the past five years, Connecticut school districts have hired 1,900 educators of color, increasing the number of educators of color from 8.3 percent to 10 percent.
"While we have made progress in our diversification efforts, there is still more to be done," Dr. Tucker said. "We remain steadfast in our commitment to continue addressing barriers that may prevent some from pursuing or entering the education profession."
Before signing the bill into law, Gov. Lamont said, "By establishing this student loan subsidy program, we are building upon and accelerating our efforts to cultivate and support the next generation of highly effective and diverse aspiring educators."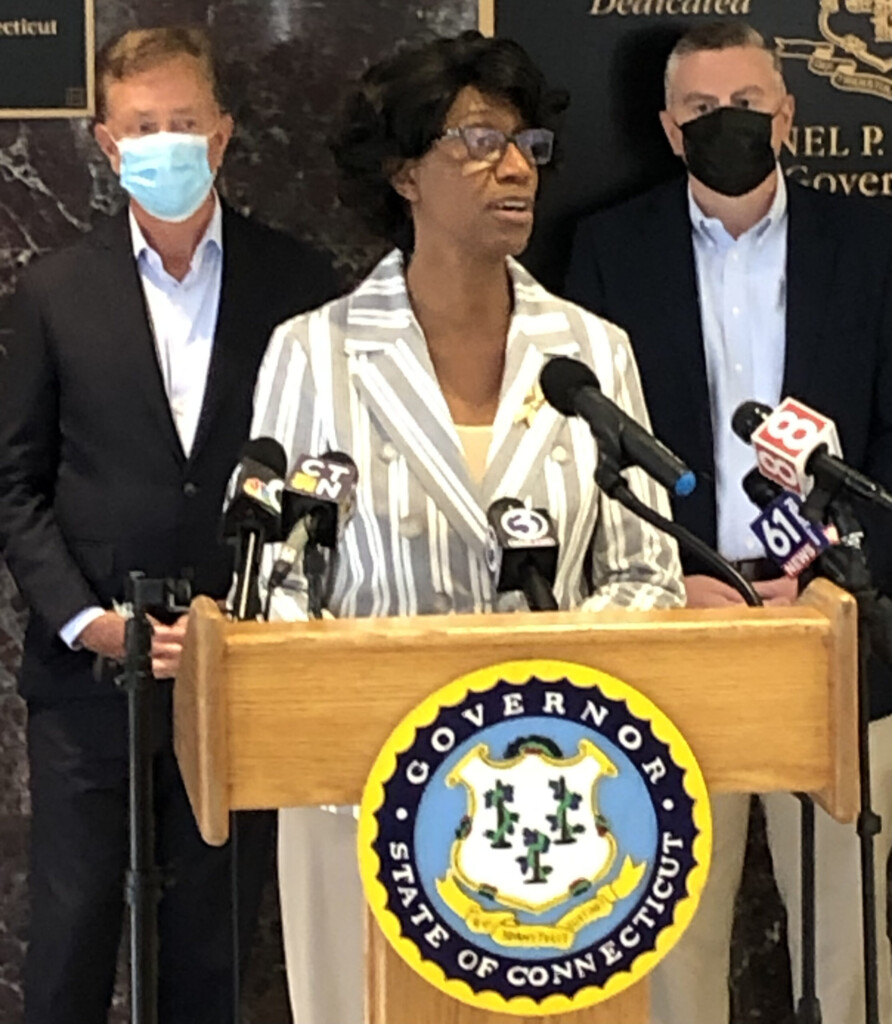 Connecticut Education Commissioner Charlene Russell-Tucker said, "The Connecticut State Department of Education has made it a priority to make sure that our districts and schools are able to recruit and hire high-quality educators who are reflective of our increasingly diverse student body."
Jeanette W. Weldon, executive director for CHESLA, said, "This legislation is an example of the unique way that CHESLA can impact workforce and community development. As the state-affiliated student lender in Connecticut, we can share the benefits of our low-cost funding with state residents in ways that also benefit Connecticut communities and school districts."
The Alliance Districts are Ansonia, Bloomfield, Bridgeport, Bristol, Danbury, Derby, East Hartford, East Haven, East Windsor, Groton, Hamden, Hartford, Killingly, Manchester, Meriden, Middletown, Naugatuck, New Britain, New Haven, New London, Norwich, Putnam, Stamford, Thompson, Torrington, Vernon, Waterbury, West Haven, Winchester, Windham, Windsor, and Windsor Locks.