Like many states, Connecticut is grappling with a shortage of teachers in general and teachers of color in particular.
But help is on the way.
Among a variety of initiatives supported by the state Department of Education is a program called Educators Rising. This program starts early by encouraging high school students to aspire to become teachers.
Success Story
The story of Heather Miano, a teacher in New Britain, demonstrates how investing in the high school students of today can produce the teachers of tomorrow.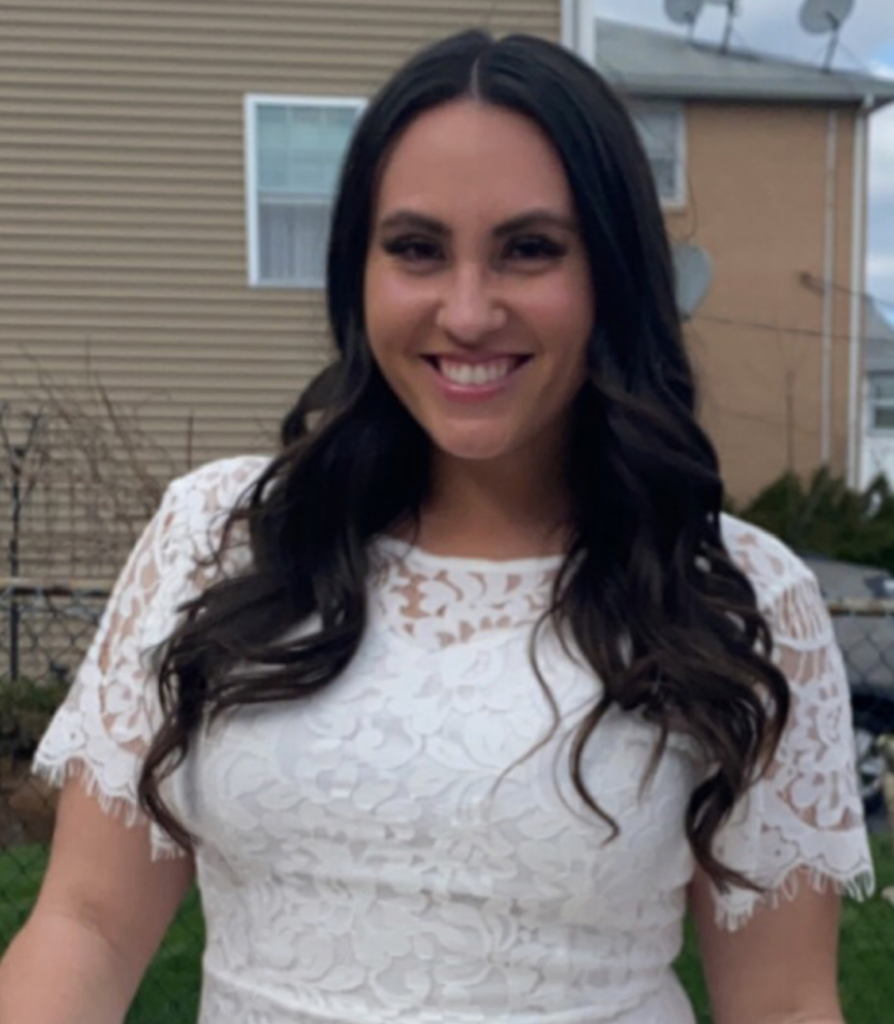 Heather Miano
As a student at New Britain High School, Ms. Miano took courses and volunteered in local schools in a program that was a precursor to Educators Rising. She attended Central Connecticut State University and subsequently became an elementary teacher in her hometown of New Britain.
After beginning her career as an elementary school teacher, Ms. Miano transitioned to New Britain High School, where she teaches family and consumer sciences including child development classes. She also runs a preschool lab alongside the EdRising program.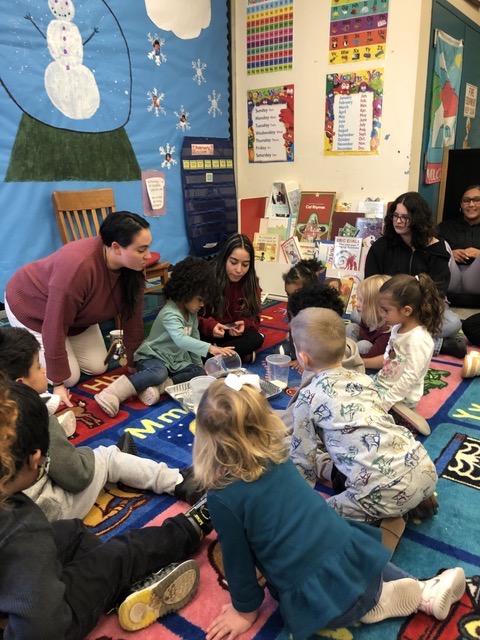 Ms. Miano works closely with Eileen Marquez, who leads the EdRising program at the high school. They are proud that 14 EdRising students who graduated this year from New Britain High School are planning to enroll in teacher-preparation programs in college. This is up from 11 last year.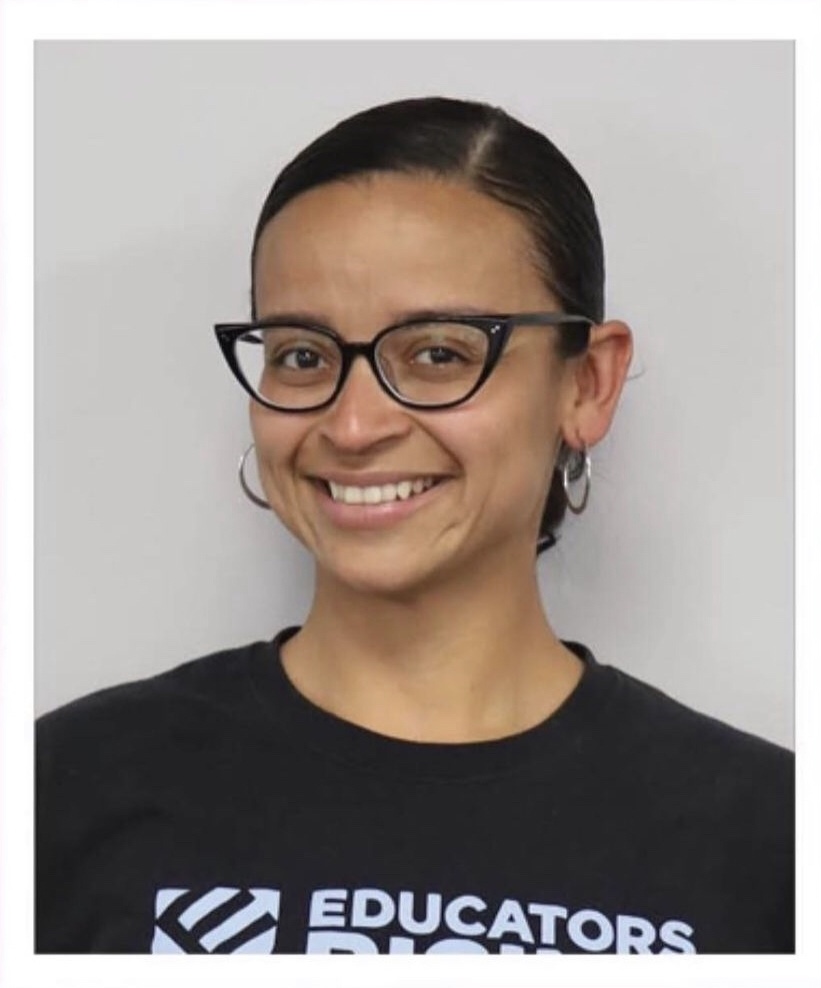 "The work within the program afforded me the opportunity to get real hands-on experience with children," Ms. Miano said. "I learned about education from the ground up at a young age, and this validated my feelings of wanting to be a teacher. I was able to engage in lesson planning, field experiences, and networking with teachers and parents. This deepened my knowledge about the education profession.
"Looking back, I would say the program truly shaped and guided my trajectory into becoming an educator for the city that raised me," she said.
Nearly 500 Potential Future Teachers
The program that gave Heather her start became Educators Rising three years ago. Now, nearly 500 students are enrolled in EdRising programs in high schools in Ansonia, Bristol, Hartford, Danbury, East Hartford, Farmington, Hamden, Manchester, Naugatuck, New Haven, New London, Norwich, Groton, Stamford, Torrington, Waterbury, and Windsor, as well as New Britain.
Some 83 percent of those enrolled are students of color. This could have an impact on Connecticut's drive to increase the diversity of its educator workforce. Educators of color have surpassed 11 percent of the total workforce in recent years, and efforts are ongoing to achieve more progress.
Local Students Win Top Honors at National EdRising Conference
Twenty-six EdRising students from New Britain, New Haven, and Waterbury were among 3,000 students who attended the National Educators Rising Conference in Orlando in late June. Four of the New Britain High School students placed in the top five in the nation in their respective competitions.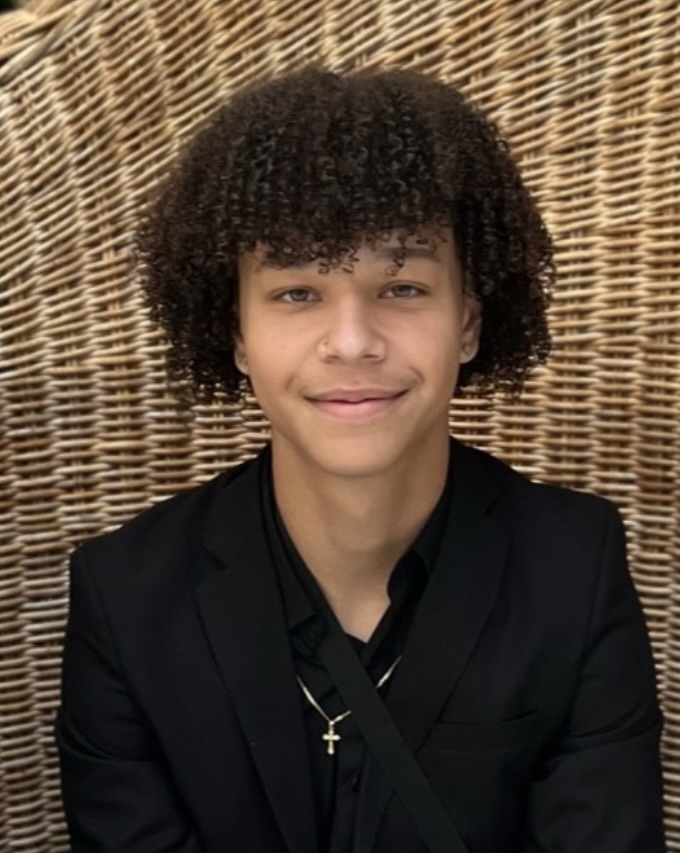 Milon Angelo, who graduated from NBHS in June, placed first overall in a competition in Lesson Planning and Delivery in a CTE (Career and Technical Education) Classroom, focusing on student engagement. He plans to attend Central Connecticut State University in the fall, majoring in Secondary Education with a concentration in English.
Said Ms. Marquez, "We need more Black, male teachers, and Milon is a Black male who is passionate about fostering relationships with his future students and creating a culturally affirming classroom. We are so proud of him and all our students and their efforts at the conference."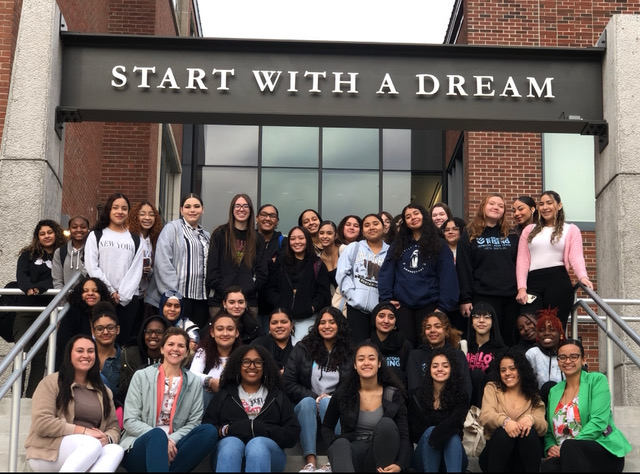 EdRising students at Central Connecticut State University
Don't Wait, Get Involved
What advice would Ms. Miano give to high school students who might be considering enrolling in the EdRising program?
"Get Involved. Don't wait it out because you are unsure," she said. "I cannot stress it enough. I experienced quite a few hardships in my early high school years. If I hadn't become so involved in the education pathway in high school, I don't think I would have had nearly as many of the opportunities I've had over the years.
"I have seen students enter our program a bit unsure of whether to go into education. Then, all of a sudden, they reach a moment of epiphany and realize they have found their calling. They can truly see themselves entering this profession."
Ms. Miano has completed her seventh year of teaching while earning a master's from the University of Saint Joseph.
From a Dream to a Passion
"I was able to turn a dream into a passion," she said. "Schooling always came relatively easy for me. However, the education pathway challenged me in a way I didn't know I needed. By getting involved, I was challenged beyond the limits I originally set for myself and soon found that I was able to achieve so much more. The EdRising program is a monumental program that can truly model what good teaching is all about.
"It amazes me how much I've accomplished in seven years, and I know that I have so much more to offer as I continue to learn and grow. I am proud that I have been able to give back to the community and district that helped raise me."