Since we honored Annette Saunooke Clapsaddle in 2003, she has emerged as a prolific author while continuing to cultivate young minds as an English teacher at Swain County High School in North Carolina.
Her latest novel, Even As We Breathe, is to be published by the University of Kentucky Press in the summer of 2020. The novel focuses on a young Cherokee man, who must clear his name when he is accused of abducting a diplomat's daughter while working at a World War II prisoner-of-war camp in North Carolina.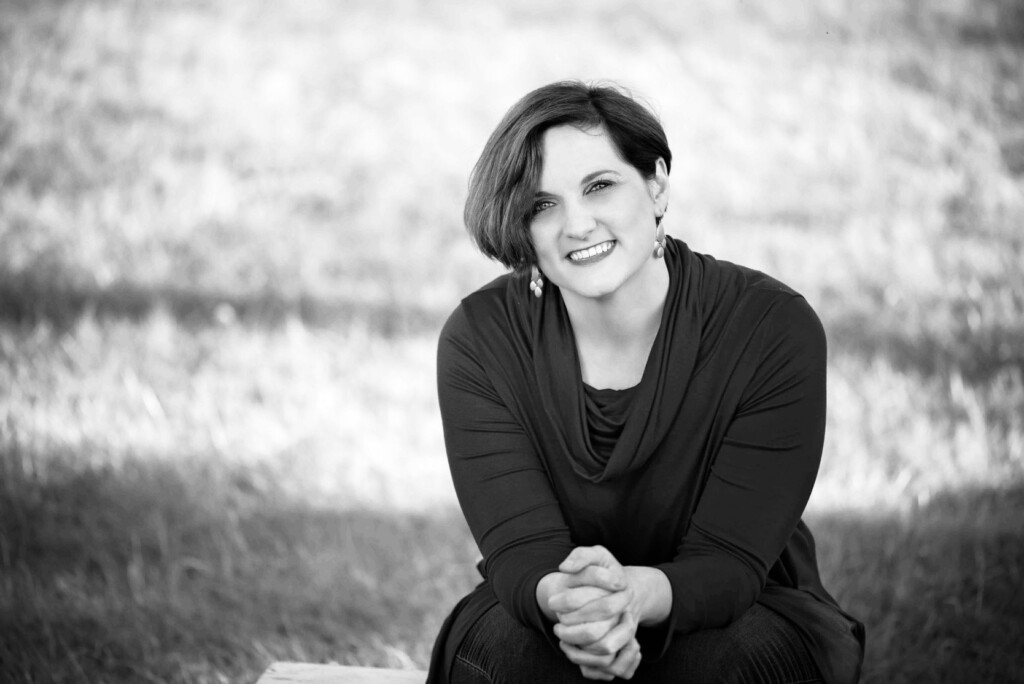 Annette Saunooke Clapsaddle
Ms. Clapsaddle, an enrolled member of the Eastern Band of Cherokee Indians (ECBI), resides in Cherokee, N.C., her hometown, with her husband, Evan, and their sons, Ross and Charlie.
A recent article in Cherokee One Feather, an ECBI publication, tells the story of how she became a published novelist.
Her first novel, Going to Water, won the Morning Star Award for Creative Writing from the Native American Literature Symposium in 2012. The novel was the 2017-2018 selection for Western Carolina University's One Book program.
She is the author of a series of bi-lingual children's books published by EBCI and illustrated by Cherokee artists. She wrote a chapter in a novel titled Naked Came the Leaf Peeper, a collaboration of several writers from western North Carolina. She is co-editor of the Journal of Cherokee Studies and writes bimonthly columns for Smoky Mountain Living magazine.
She received an Alma Exley memorial scholarship while at Yale, where she earned her B.A. degree, and then she earned an M.A. from William & Mary College.
She returned home to Cherokee, where she served as assistant to the principal chief of the EBCI for three years before beginning her teaching career.
From 2007 to 2012 she taught English and Cherokee studies at Swain County High School. She left the classroom in 2013 to serve as executive director of the Cherokee Preservation Foundation. She returned in 2015 to Swain County High School, where she continues to teach.
Congratulations to Annette Saunooke Clapsaddle, who has secured a prominent place in the literacy scene of western North Carolina. I'm sure her experience as a published author enables her to bring exceptional depth to her teaching. Her students are lucky to have her as their teacher.
By the way, when we honored Ms. Saunooke, I was surprised to learn that a Cherokee community was living in North Carolina. I thought the Cherokees had been expelled from the southeastern states in the 19th century and relocated to Oklahoma. But here's the story, in a nutshell.
Until the early 19th century, the Cherokees controlled a vast territory encompassing parts of present-day Georgia, Tennessee, North Carolina and South Carolina. Under the presidency of Andrew Jackson, Congress passed the Indian Removal Act of 1830 to evict the tribal members from their homes and territory. Thousands of Cherokees were forced westward to Oklahoma, in a devastating march that became known as the Trail of Tears. At the time that catastrophe, a few hundred individuals escaped to the mountains of western North Carolina, where they were able to reclaim land and eventually establish their reservation, where thousands live today.
This story is told in an excellent novel called Thirteen Moons, by Charles Frazer, another writer residing in western North Carolina.
– Woody Exley