Educators Rising, a program to start high school students on a pathway to careers in education, is expanding dramatically. Students in at least 15 school districts will participate in the program in the fall of 2021, up from eight districts since last year.
Dr. Shuana Tucker, chief talent officer at the Connecticut State Department of Education, made the announcement in a virtual program sponsored by the National Association of State Boards of Education (NASBE). She spoke about Connecticut's educator-diversity initiatives in a presentation to members of state boards of education from across the country.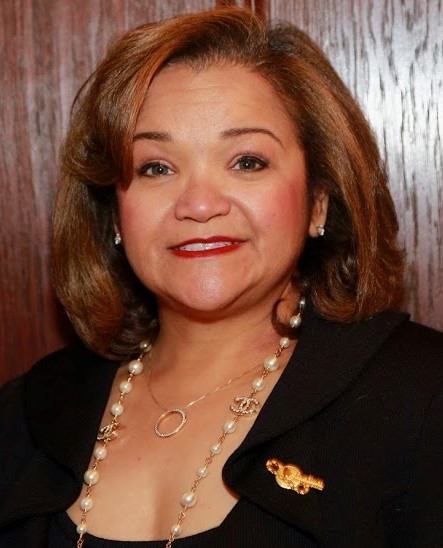 EdRising was having an impact at New Britain High School for several years before expanding to other high schools. Many alumnae have entered college teacher-preparation programs, and some are teaching. Read more.
Many Diversity Initiatives Underway
This was just one of a variety of educator-diversity initiatives described by Dr. Tucker.
Another innovative program is NextGen, which enables college sophomores and juniors preparing to be teachers to work in public schools 2 1/2 days a week under the supervision of a mentor teacher. Students are paid at the substitute-teacher rate or more. Priority is given to students from under-represented groups and those preparing for careers in shortage areas.
In a recently announced program, Gov. Ned Lamont signed into law legislation to support pathways for teachers for the state's highest need school districts. Read more.
A new program to be introduced by the fall of 2022 would provide a pathway for high school students who plan to become teachers. The program would enable them to acquire a maximum of 10 college credits while in high school.
Ten percent of Connecticut's public-school educators are persons of color, up from 8.3 percent five years ago, while students of color comprise over half of over half of public-school students.
Other Innovative Diversity Initiatives
Other initiatives under way to increase diversity in the educator workforce include:
Legislation passed during the past five years to support minority educator recruitment and retention.
Creation of additional alternate routes to teacher certification beyond traditional teacher-preparation programs in the state's colleges and universities
Troops to Teachers, which has guided veterans to education careers.
A guidebook to help local school districts improve the effectiveness of their recruitment and retention efforts.
TEACH-Connecticut promotes teacher recruitment and helps candidates to apply to teacher-preparation programs.
Education career fairs, with invitations to recent college graduates, members of Hispanic organizations, and students at historically Black colleges and universities.