I'm pleased to report that Sibani Sengupta, Ph.D., whom we honored in 2009, has been named assistant principal at Sacred Heart Academy, Hamden, Conn. She will continue to teach Human Gene Discovery and Honors Biotech Research. Previously, she had served as chair of the Science Department and dean of academic affairs.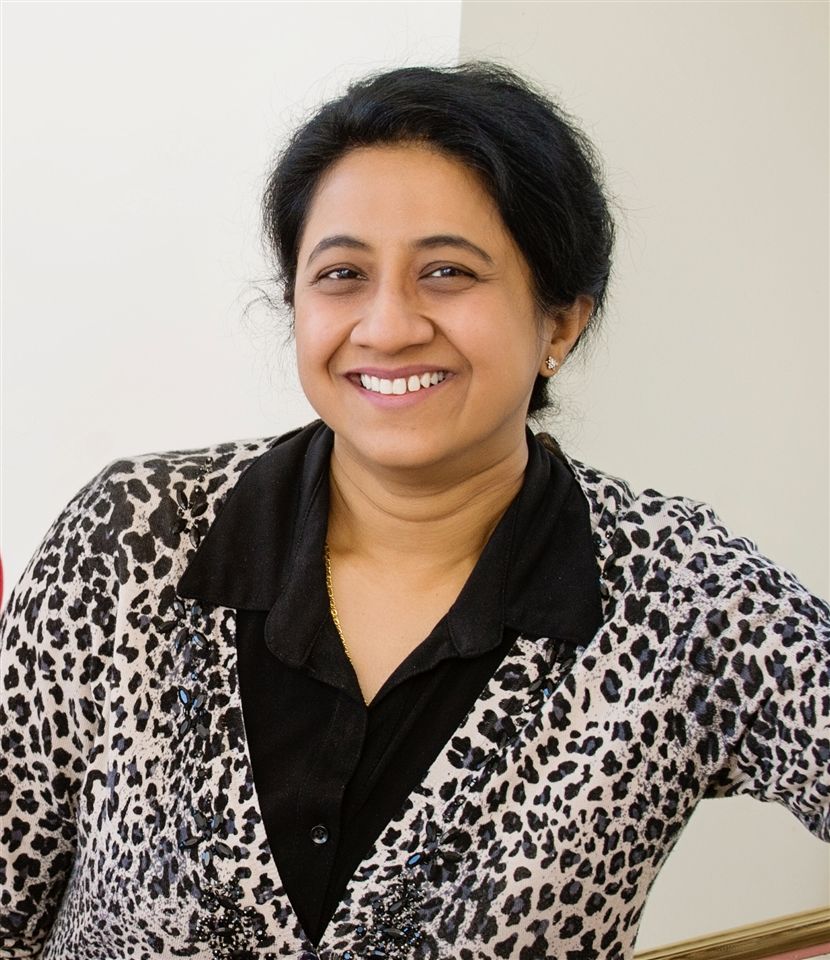 I love it when I learn about the accomplishments of our scholarship recipients, and I was delighted when Dr. Sengupta told me, "Just like my fellow Alma Exley scholars, my journey as an educator took off when I was chosen to receive the Alma Exley scholarship and so I wanted to thank you for your support."
        Dr. Sengupta earned B.S. and M.S. degrees from the University of Calcutta, India, and a Ph.D. in molecular biology and chemistry from the University of Connecticut. After doing post-doctoral work at the UConn Health Center, she earned her Connecticut teaching credentials through the Alternate Route to Certification. She can be reached at
Many Educational Leaders
Of our 30 scholarship recipients, Dr. Sengupta is one of 11 who have served in educational leadership positions.
Miguel Cardona, Ed.D., is education commissioner of the State of Connecticut.
Desi Nesmith is chief school turnaround officer for the State of Connecticut.
Glenn Allen Jr. is chair of the Special Education Department at Carson High School in the Los Angeles Unified School District.
Han-Ya Annie Hsu has served as chief of staff in the Office of the provost, Asian University for Women, Bangladesh, and director of global student success at Northeastern University in Boston, Mass.
Zakia Parrish, Ph.D., is principal of Hall Regional Career High School in New Haven, Conn.
Santosha Oliver, Ph.D., is assistant superintendent for instructional Services in the Windsor, Conn., School District.
Violet Jiménez Sims, Ph.D., is assistant principal of the Hartford Montessori Magnet School.
Vernon-James Riley is associate dean of regional support at Relay Graduate School of Education, Washington, D.C.
Khalil Graham, Ph.D., is managing director of the Aspiring Leaders Program at Teaching Trust, a partnership with Southern Methodist University, Dallas, Tex.
Justis Lopez is alumni affairs coordinator at the Council for Opportunity in Education, Washington, D.C., where he is serving other first-generation college graduates.
Recognition for Excellence in Teaching
Dr. Sengupta Sibani has received numerous teaching awards, including the High School Exemplary Educator of the Year Award from the Connecticut Association of Schools (CAS), the Hero Award from Ronald McDonald House Charities, and Outstanding Biology Teacher of Connecticut.
It's my pleasure to congratulate Dr. Sengupta on her recent appointment. And I'm also sending along hearty congratulations to all of the other Alma Exley Scholars who have accepted challenging educational leadership positions. These outstanding educators are having a substantial impact while serving as role models for students of color in particular as well as all students in general.
– Woody Exley