Orlando Valentin Jr., whom we honored in 2016, has emerged as a leader in educational equity issues in the Meriden public schools.
He has been teaching fourth grade at Casimir Pulaski School in his hometown of Meriden since earning his master's degree from UConn. He is in his second and final year in the UConn Administrator Preparation Program (UCAPP). I expect we will see Mr. Valentin go on to a distinguished career as an educational leader in the not-too-distant future.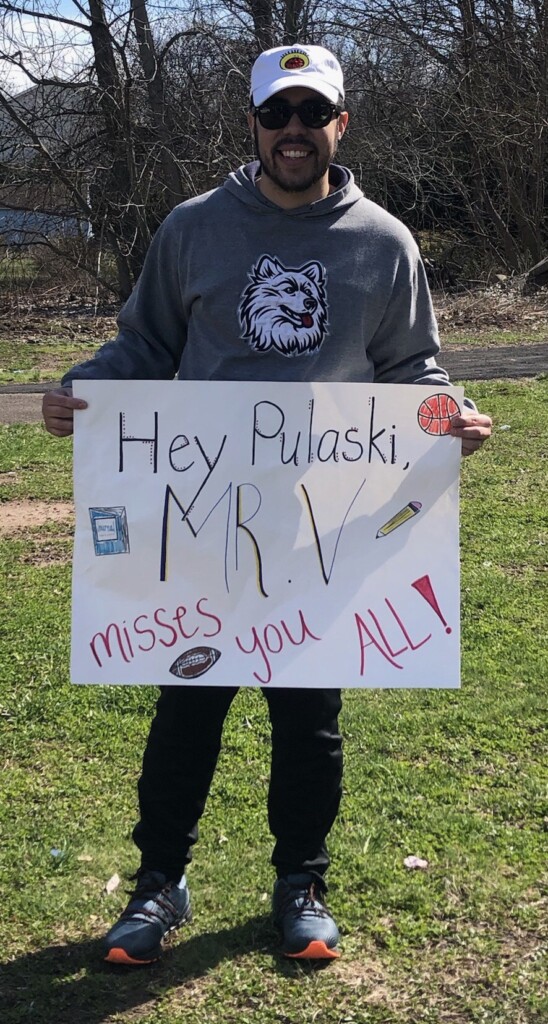 In the past two years he has received about $5,000 in grant funds from an alliance of Regional Education Service Centers (RESCs) to enable him to focus on the recruitment and retention of teachers of color in Meriden. He has used these funds to set up an affinity group for educational professionals of color in the central Connecticut community.
"The affinity group gives the professionals the opportunity to network with their colleagues of color who likely have shared life experiences," he said. "The group also has had various professional development opportunities such as a book study, attending a conference and training with an equity consultant.
"The program also enables them to take the DISC leadership assessment. This allows them to evaluate their leadership potential and create a roadmap for professional development." (The DISC tool evaluates behavior in terms of Dominance, Influence, Steadiness and Conscientiousness.)
Team of Equity Leaders
Mr. Valentin is entering his second year as one of 12 equity leaders in the district. These leaders train with an external consultant, Dr. David Cormier, and deliver turnkey modules to their colleagues which focus specifically on racial equity. Dr. Cormier, Mr. Valentin and two other equity leaders delivered a 75-minute presentation in August to Meriden's cohort of new hires for 2020.
He is active in the community as well. He has been coaching youth football teams since he was fresh out of UConn, and is entering his fourth year as head coach of the Meriden Raiders. He began as an assistant coach, then became a head coach and has led the same group of athletes in successive years as they have moved up to higher levels of competition.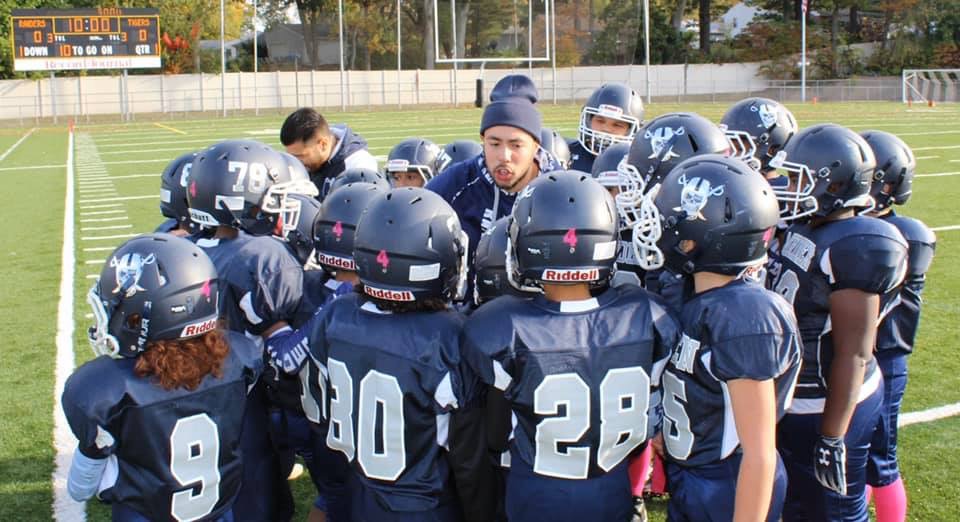 Mr. Valentin said he is grateful to the scholarship program and its supporters who have helped him to launch his career in education.
"Thank you for putting this scholarship together and creating a network of professionals of color here in Connecticut," he said. "Thank you for the scholarship opportunity which I and many others have benefited from."
Our selection committee really knows how to pick 'em. We're delighted to see Mr. Valentin advancing in his career, taking on greater responsibility and making a difference in his hometown. He is one of many illustrious Alma Exley Scholars who are having an impact in Connecticut and across the country.