Sacha Kelly, whom we honored in 2009, has joined with other artists to paint Black Lives Matter murals on Trinity Street in Hartford and at Town Hall in Bloomfield.

The Hartford resident is a mathematics teacher at the Academy of Science and Innovation, a magnet school in New Britain run by the Capitol Region Education Council (CREC).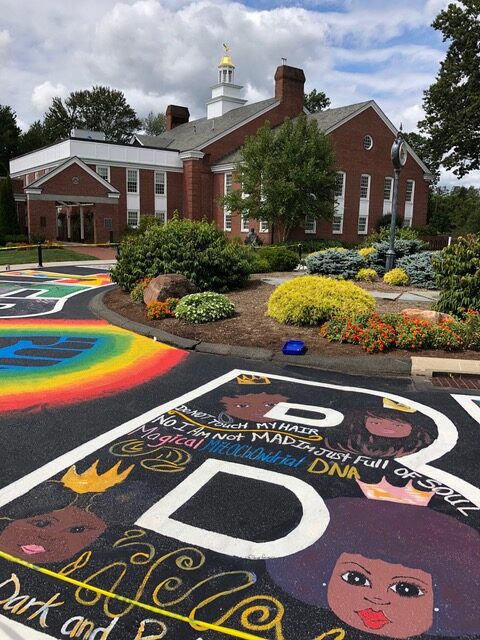 "If all lives truly did matter," she told the Courant, "we wouldn't need the movement because we wouldn't be attacked with policies, practices and policing. This message needs to be put out so those who are in support can see it and those that are not can see this is the time, we matter, and the movement is not going away."
Her husband, Khaiim, the rapper known as Self Suffice, also participated in the projects. He told the Courant, "All of these artists are people who work on their craft, but they're also a teacher, a social worker, in some way a guest artist in our schools. don't know any one of them who doesn't work with youth."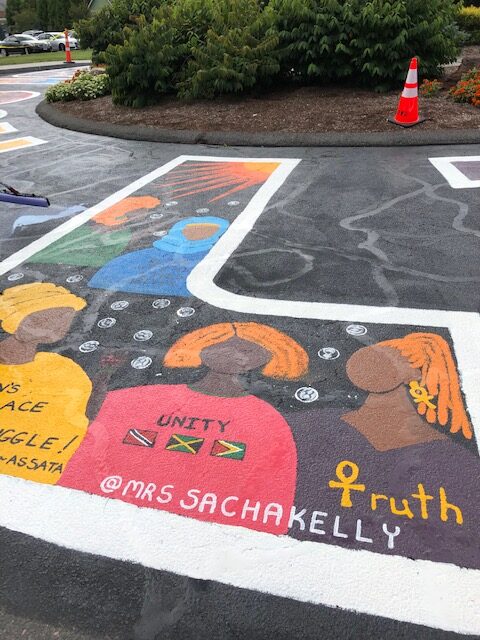 At the Hartford mural's unveiling, Hartford Mayor Luke Bronin said, "It's a beautiful thing to see artists coming from across our state to create this mural. The words are powerful and right, and the mosaic style is beautiful. We're proud to partner with the community to make this happen."
Congratulations to Sacha Kelly for lending her talents to this civic work of art which conveys a significant and heartfelt message.