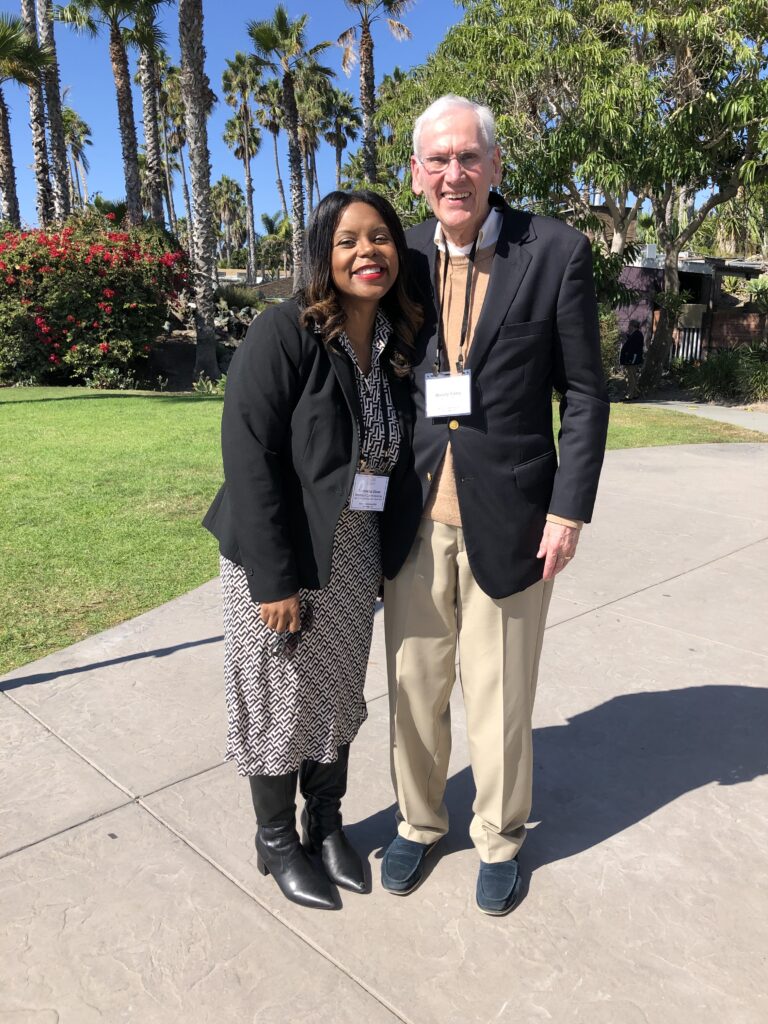 Congratulations to Dr. Santosha Oliver, 2007 Alma Exley Scholar, on her appointment as assistant commissioner for standards and instructional programs for New York State Public Schools.
What a happy surprise to run into her at the annual conference of the National Association of State Boards of Education in San Diego. Dr. Oliver's team was presenting on a years-long initiative to revise the high school graduation requirements in New York State.
Prior to moving to Albany for her new job, Dr. Oliver had been assistant superintendent for Windsor, Conn., public schools since 2016. She began her education career as a science teacher at East Hartford High School. Subsequently, she served as coordinator of assessment, evaluation, and research for the East Hartford Public Schools; assistant principal of the O'Brien STEM Academy of the East Hartford Public Schools; and the administrator in charge of science, technology, engineering, and mathematics (STEM) education in the Manchester, Conn., Public Schools.
A graduate of Manchester High School, she holds a B.S. degree in biology from Morgan State University and a Ph.D. in genetics and developmental biology from the University of Connecticut. She earned her Connecticut teaching certificate in the Alternate Route to Certification.
I'm so proud of Tosha and all she has accomplished in her illustrious educational career. She has had a big impact along the way, from the classroom to the office, and now she has the opportunity to make a difference on behalf of the 2.5 million public-school students across the state of New York.
I'm also grateful to the supporters of the Alma Exley Scholarship Program, who made it possible for us to recognize Tosha's potential and give her a boost as she began her career in education.
Best wishes, Tosha, for continued success.