Nadine Rosa has been named Teacher of the Year at Oliver H. Platt High School in Meriden for 2021-2022.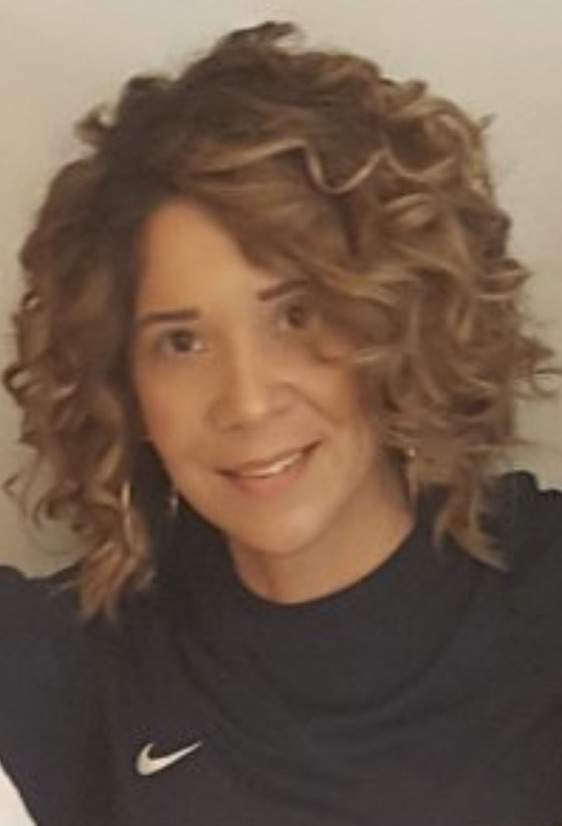 Students 'Bring Me Joy'
"I put my heart and soul into teaching, and it's wonderful to be appreciated and recognized," she said. "My students are the reason I get up every morning. They bring me joy. They make a difference in my life, and if I can make a difference in their lives, it will benefit not only them but all of us in the community as well."
Ms. Rosa, who grew up in Meriden, began her career at Platt High School in 1995 as a paraeducator. She earned her bachelor's degree from Southern Connecticut State University. The Alma Exley Scholarship Program honored her in 2004 when she was pursuing her master's degree at the University of Saint Joseph, and she became a special-education teacher in 2007.
At least two other Alma Exley Scholars have been named Teacher of the Year at their schools, Desi Nesmith, when he was teaching at Mayberry School in East Hartford, and Ollie-Rubiah Williams Oliver, a teacher at the Farmington Valley Diagnostic Center.
Platt Principal Dan Corsetti presented Ms. Rosa with the award in a ceremony at which he unveiled a banner recognizing her as Teacher of the Year. He also read laudatory comments from her colleagues who had nominated her for the honor.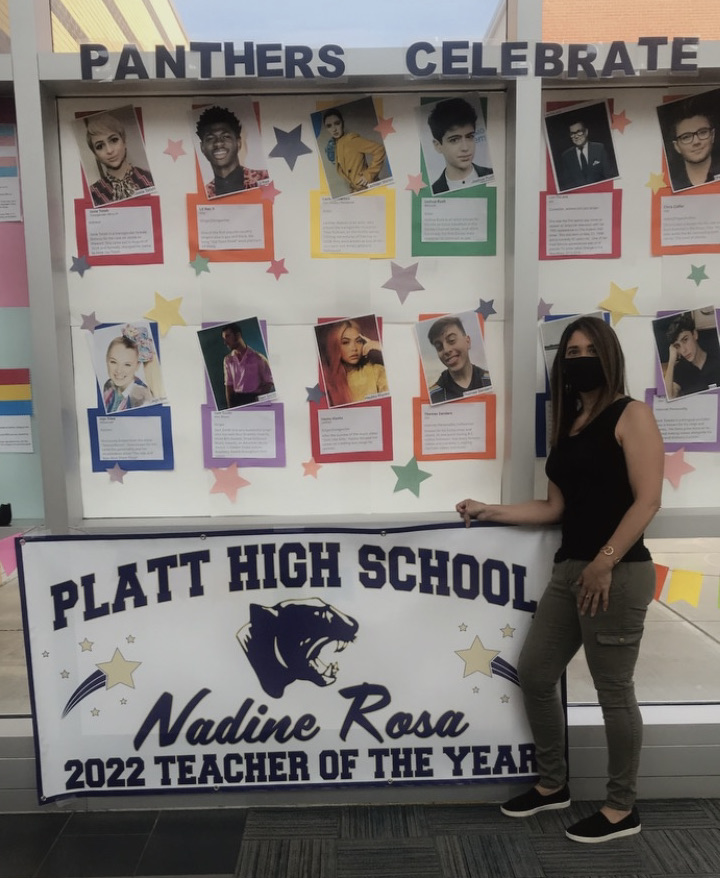 Promoting Equity
Ms. Rosa is a member of the Platt Equity Team and represents her school at meetings of an affinity group for educators of color in Central Connecticut. She is also active on the Ninth Grade Team, which supports students as they make the transition from middle school to high school.
As an active member of the Positive School Climate Club, she has taken the lead in posting huge hallway displays for the celebration of Hispanic Heritage, Black History, LGBT History, Women's History, and Diversity Month. Teachers said the displays helped to create a positive climate in the school during the pandemic.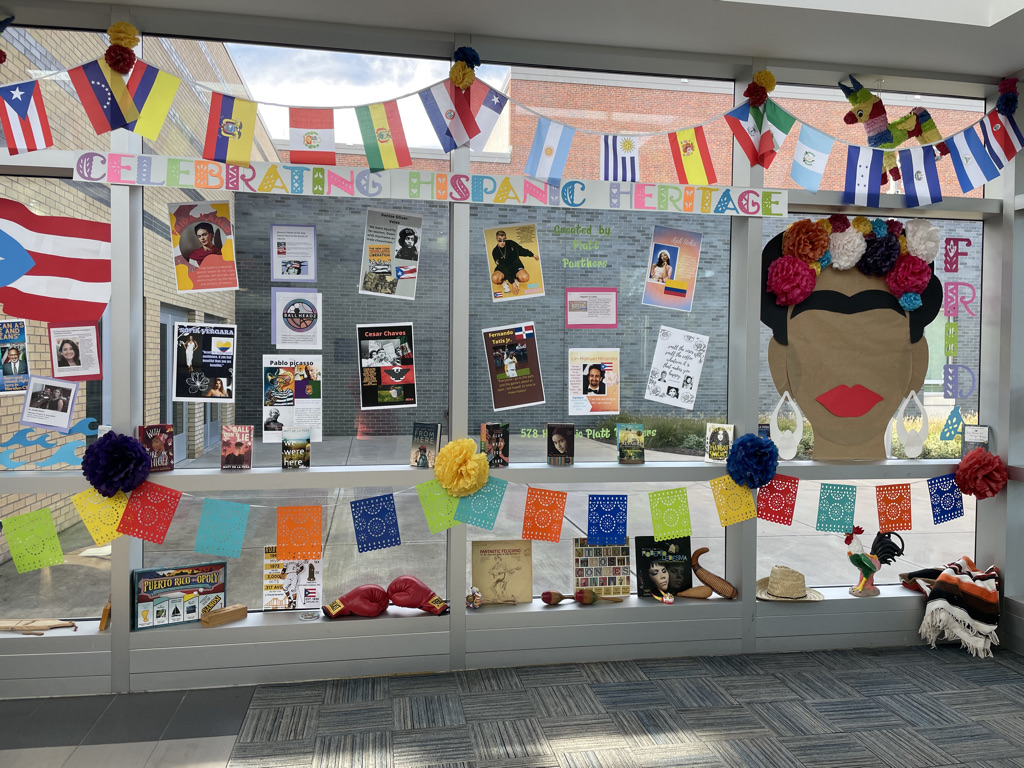 The display for Hispanic Heritage Month features an image of U.S. Education Secretary Miguel Cardona, a former Meriden teacher and administrator. When Secretary Cardona was interviewed by a Hartford TV station, he arranged for the interview to be conducted in front of the display.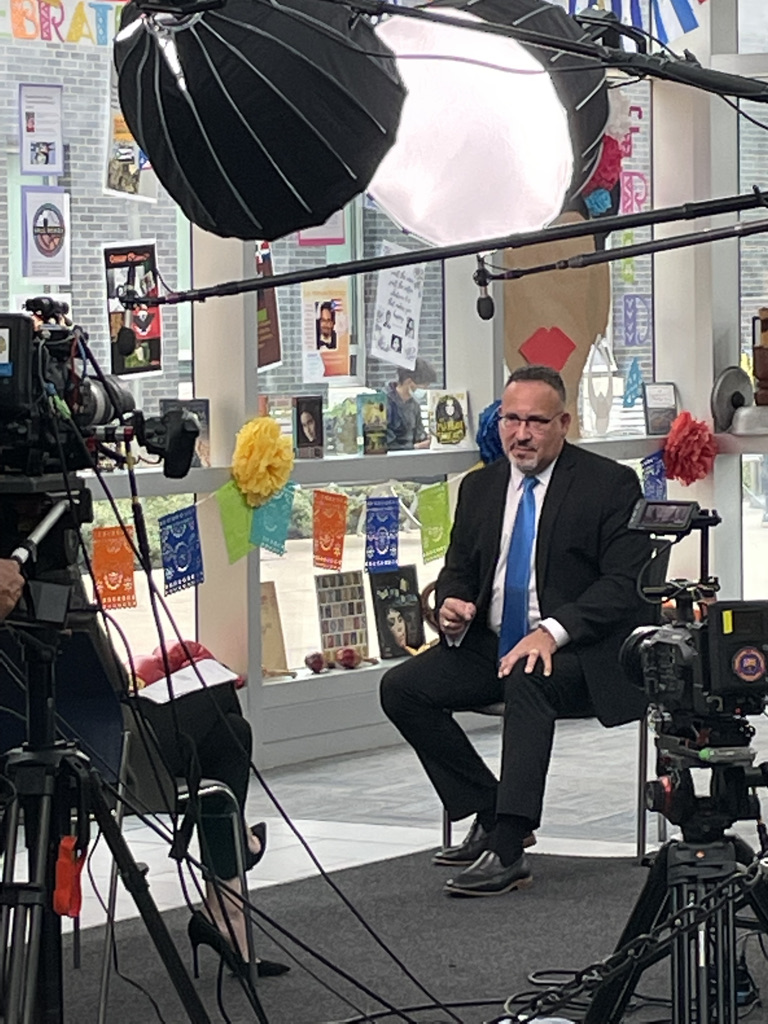 Financing Giveaways
As part of her efforts to promote a positive school climate, she used her own funds for giveaways to students such as T-shirts (which she made), books, and water bottles. Subsequently, the school system established a small budget to continue the giveaways.
Being named Teacher of the year has resulted in recognition for Ms. Rosa beyond the school. The Meriden Record-Journal interviewed her during Hispanic Heritage Month and produced a live Facebook interview.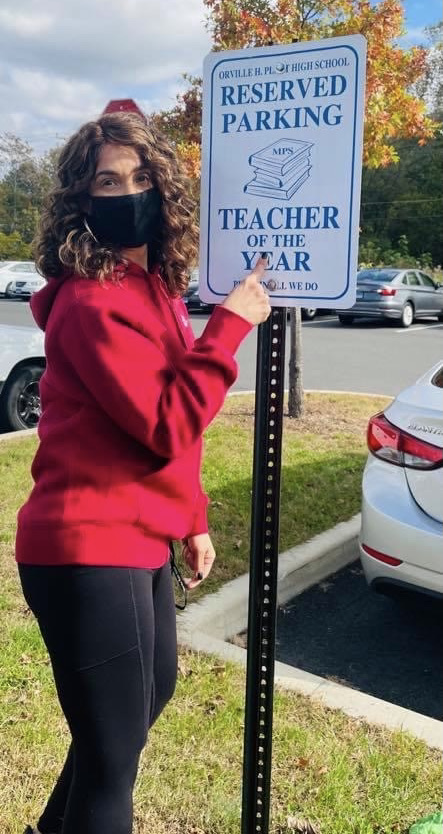 "I'm honored to be named Teacher of the Year," she said, "and I'm grateful for this recognition from my colleagues."