William T. Saunders II's life was transformed at an early age by a teacher who introduced him to the arts, specifically dance.
"I met Earl Mosley when I was in the seventh grade through his independent dance program," he says. "He was the first Black male teacher I had. He encouraged me to follow whatever dream I had, even if it wasn't in the performing arts. He taught me that the discipline I learned in dance class would serve me in any career."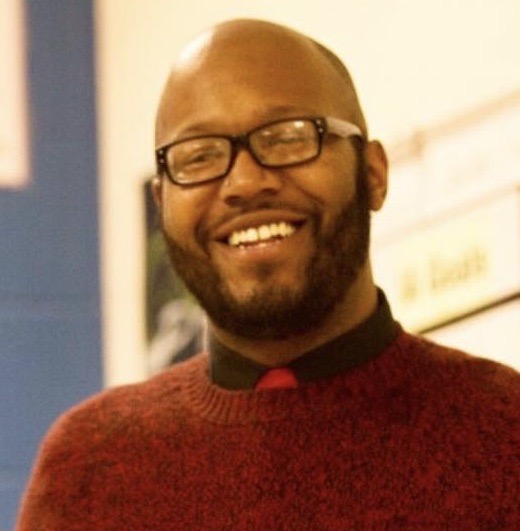 Mr. Saunders, who grew up in Waterbury, has been selected as the Alma Exley Scholar for 2021. He is pursuing his master's degree in a two-year program at Relay Graduate School of Education.
A Life-Changing Challenge
"I auditioned for the dance program in seventh grade because a friend told me I was too fat," Mr. Saunders recalls. "She told me, 'No one wants to see your big belly jiggling on stage.' I still laugh about it until this day. That was the best challenge I ever got. It changed my life."
Earl Mosley's Diversity of Dance was a perfect fit for the young William Saunders. The program provided an environment where students from diverse ethnic, cultural, and socioeconomic backgrounds were encouraged to achieve excellence.
Positive Influence of a Black Male Teacher
"Mr. Mosley, my first Black male teacher, helped me come to terms with who I wanted to be," Mr. Saunders says. "He welcomed me into a non-competitive environment. He helped me to connect with my own art and individuality in a place where I felt safe to learn and grow.
"I soon knew I wanted to be an educator. I knew I wanted to help young Black students appreciate and love every part of themselves. I wanted to be someone's Mr. Mosley."
After the initial summer program ended, Mr. Mosley founded an annual summer dance program, Earl Mosley's Institute of the Arts, hosted at the Marvelwood School in Kent, Conn. "I worked with Mr. Mosley from the seventh grade through high school, college, and into my mid-twenties. These were some of the best times in my life," Mr. Saunders says.
"I talk about Mr. Mosley being the teacher who inspired me the most because he embraced having an education. He didn't just focus on the dance. He would always push his students to be well versed in everything. He valued conversation, order, and balance. He wanted his students to have the ability to hold their own in any situation. Additionally, he never stifled my voice. He taught me the importance of speaking up and having an opinion."
Encouraged by his dance teacher, Mr. Saunders attended the University of the Arts in Philadelphia to pursue his interest in ballet. After earning his BFA, he performed with small dance companies in Philadelphia and New York City.
Beginning as a Paraprofessional
He returned to the classroom when Achievement First Hartford High School recruited him as a paraprofessional. When a teacher left mid-year, he was promoted to lead teacher and passed the Praxis examination which is necessary for certification.
Mr. Saunders's great-grandmother, Rilla Moore, raised him and his two sisters in Waterbury. "She never went past fourth grade, but she instilled in us the importance of education," he says. "She made us sit down at the kitchen table and do our homework as soon as we got home from school. And we all had to individually read three chapters of the Bible out-loud every day to work on our reading skills."
Their great-grandmother's emphasis on education took hold. Mr. Saunders' sister Darry is a science teacher at Keynor Tech in Waterbury. His sister Erica is a math education major at Central Connecticut State University.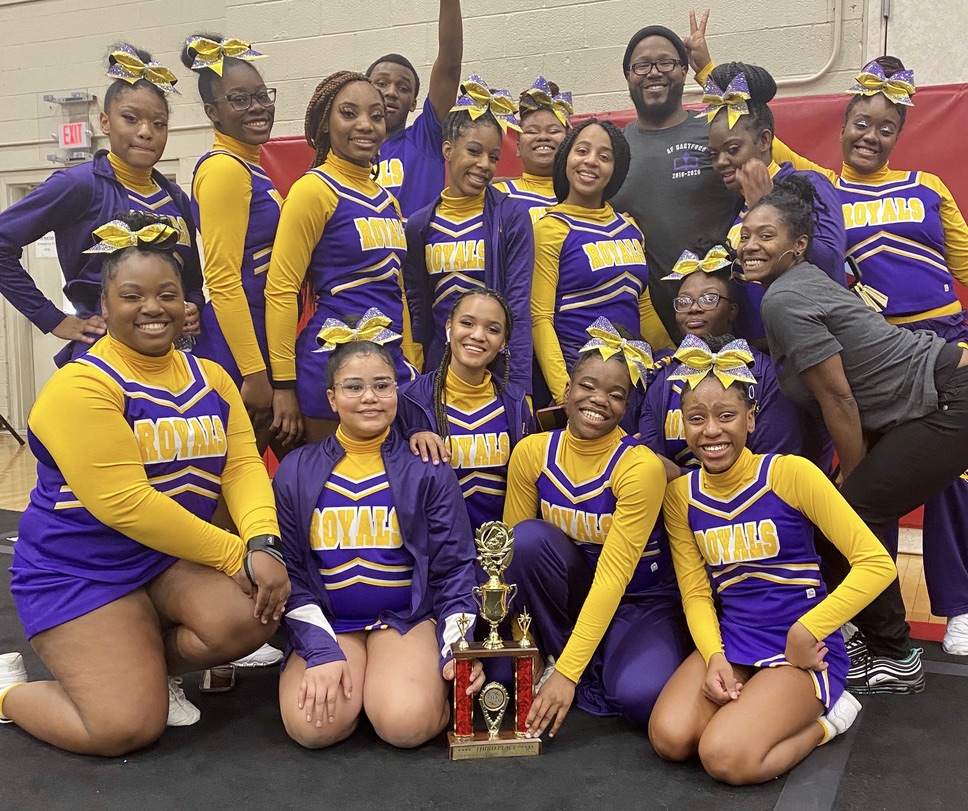 A Vital Lesson From a Student
Mr. Saunders describes his introduction to teaching this way:
"When I first started teaching, I was scared. The first couple of weeks were rough. My classes were filled with disruptions, a nervous Mr. Saunders, and kids who wanted to learn but enjoyed a little fun time."
"One day a student asked me why I wanted to teach. I gave the typical answer, 'I love education.' She then told me, 'That's why no one is listening to you.' She explained that students don't want someone who loves education. They want someone who is interested in them and loves to be with them.
"From that moment, I started to approach teaching from the perspective of caring for the whole person," he says. "It wasn't enough to just care about teaching.
"I noticed that my class culture started to shift. I noticed that the students started to enjoy being in the room with me. Scholars started coming to office hours. Interruption stopped. The room was filled with so much joy.
"This experience has helped me understand that all children need a whole person to show up, not someone that can recall facts. Scholars were able to meet the real Mr. Saunders. This not only helped them grow academically, but it also helped them learn how to navigate relationships with adults."
Coaching Competitive Cheerleading
Since he was a cheerleader at Crosby High School, he welcomed the opportunity to coach the cheerleading squad at Achievement First. He is proud of building an inclusive team that has entered competitions with other schools. The team got a confidence boost when they placed third in their first competition. And they won the Spirit Award in their second meet.
Mr. Saunders is dedicated to encouraging all of his students to develop their potential to the fullest. "I try to show students that you can be whatever you want to be," he says. "Embrace what makes you different. Your voice matters. Learn to find your voice."