As principal of Metacomet School in Bloomfield, Desi Nesmith led a dramatic turnaround in academic performance. Within two years, third-grade students advanced from below average to well above the statewide average in reading, writing and mathematics.
Now, as chief school turnaround officer at the Connecticut Department of Education, he is sharing his strategies with struggling schools across the state.
And recently, he stepped onto a national stage to explain his leadership principles to educators from across the country. He was one of the speakers at a conference in New Orleans sponsored by the Milken Family Foundation, which is dedicated to advancing educator effectiveness.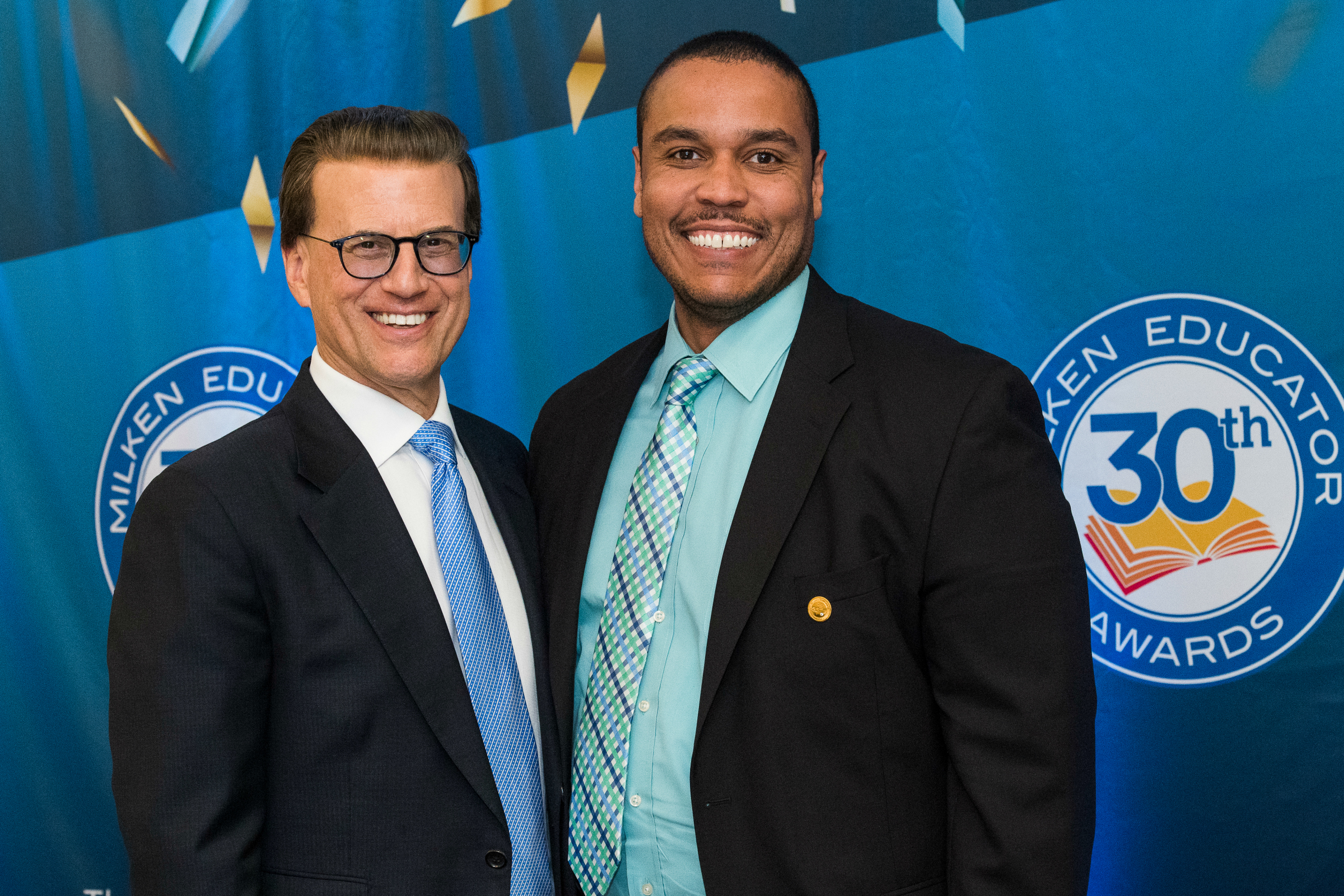 Mr. Nesmith received the prestigious Milken Educator Award in 2014 in recognition of his accomplishments at Metacomet School.
Upon being named principal in 2011, he took over a school where students lagged behind state averages for performance in reading, writing and mathematics. He immediately established high expectations for academic performance.
By 2013, 65 percent of third graders met the state reading goal, compared to 57 percent statewide. Seventy-one percent met the goal for writing, outpacing the state average of 60 percent. And 71 percent met the goal for mathematics, above the state average of 62 percent.
As Mr. Nesmith explained in his presentation in New Orleans, he was among the school leaders in Bloomfield who made a commitment to academic excellence. They focused on strengthening academics, promoting discipline and good behavior, and forging ties with parents and the community. They involved parents as well as community organizations such as the local historical society, the Rotary Club, a local bank, and a local weekly newspaper. The district also started new after-school programs and provided additional training for teachers.
This recognition was another milestone in a remarkable career in education. We honored him as the 2000 Alma Exley Scholar while at the University of Connecticut. After earning his master's degree in 2002, he joined the faculty of Mayberry School in East Hartford, where he was named school Teacher of the Year. Next he advanced to leadership positions in Hartford and in his hometown of Bloomfield. Since 2015, he has served as chief school turnaround officer at the State Department of Education, taking on some of the most demanding educational challenges in schools across the state.
Congratulations to Desi for this most recent honor.