The Meriden Public Schools have adopted a multi-tiered approach to recruiting and retaining more teachers of color.
The district's strategy is featured in the November-January issue of Perspective, a magazine published by the American Association of School Personnel Administrators. Co-authors were three leaders of the Meriden Schools, Mark Benigni, Ed.D., superintendent; Louis Bronk, director of talent development; and Miguel Cardona, Ed.D., assistant superintendent for teaching and learning, and recipient of the Alma Exley Memorial Scholarship in 1998.
Meriden's comprehensive approach encompasses external partnerships, in-district initiatives, teacher support programs and creative recruiting efforts.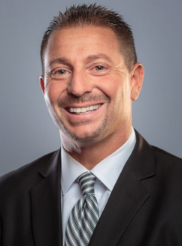 Partnerships
Meriden partners with its local Regional Education Service Center (RESC) to organize minority teacher job fairs and arrange priority interviews for candidates who are most qualified and deemed best fits for the district. In another partnership with the RESC, participates in an annual Future Educator Symposium. The event provides information on careers in education to male students in the 11th grade.
The district also partners with the local branch of the NAACP to combine efforts towards recruitment of minority hires. This has included attending Historically Black and College and University (HBCU) forums to learn about trends and strategies in minority recruiting. Plans are in the works to attend HBCU job fairs outside of Connecticut along with NAACP members.
In partnerships with local universities, interns are placed within Meriden's schools. The district also houses student-teacher cohorts and undergraduate teacher-certification programs on the school campuses.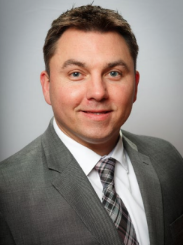 In-District Initiative
Meriden has developed a "Grow Your Own" initiative to increase the number of minority applicants. This program helps employees in the school system such as para-professionals to obtain teacher certification.
Teacher Support
A Teacher Support Program targets potential minority teaching candidates while they are still working towards their bachelor's degree. This enables the district to hire college students as substitute teachers with a one-year substitute certificate granted by the state. This enables the substitutes to forge ties with staff and students.
Creative Recruiting
Administrators have the freedom to be proactive in recruiting minority candidates. Recently, a candidate from Puerto Rico was hired after a phone interview, and a candidate from New York City was hired after a Skype interview. This approach is based on the recognition that traditional hiring practices won't achieve the results the students deserve.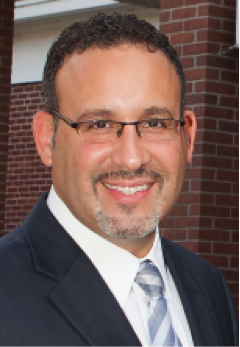 The Need for More Teachers of Color
These efforts are based on the general acknowledgment of the benefits of diversifying the teaching profession in Connecticut. Although some 35 percent of Connecticut's students are Black and Latino, the state's teaching force is only seven percent Black and Latino.
Meriden's educational leaders cite studies that have shown that academic achievement improves when students of color are taught by teachers of similar backgrounds. They refer to one study that demonstrated that students of color achieve higher graduation rates, score better on standardized tests, and matriculate at colleges more often when they are taught by teachers of color.
Read the entire article from Perspective magazine.