Orlando Valentin Jr. of Meriden, Conn., a student at the University of Connecticut, has been honored as the Alma Exley Scholar for 2016. Seven previous scholarship recipients were among those celebrating with him at a reception on May 4 at the Mark Twain House & Museum in Hartford.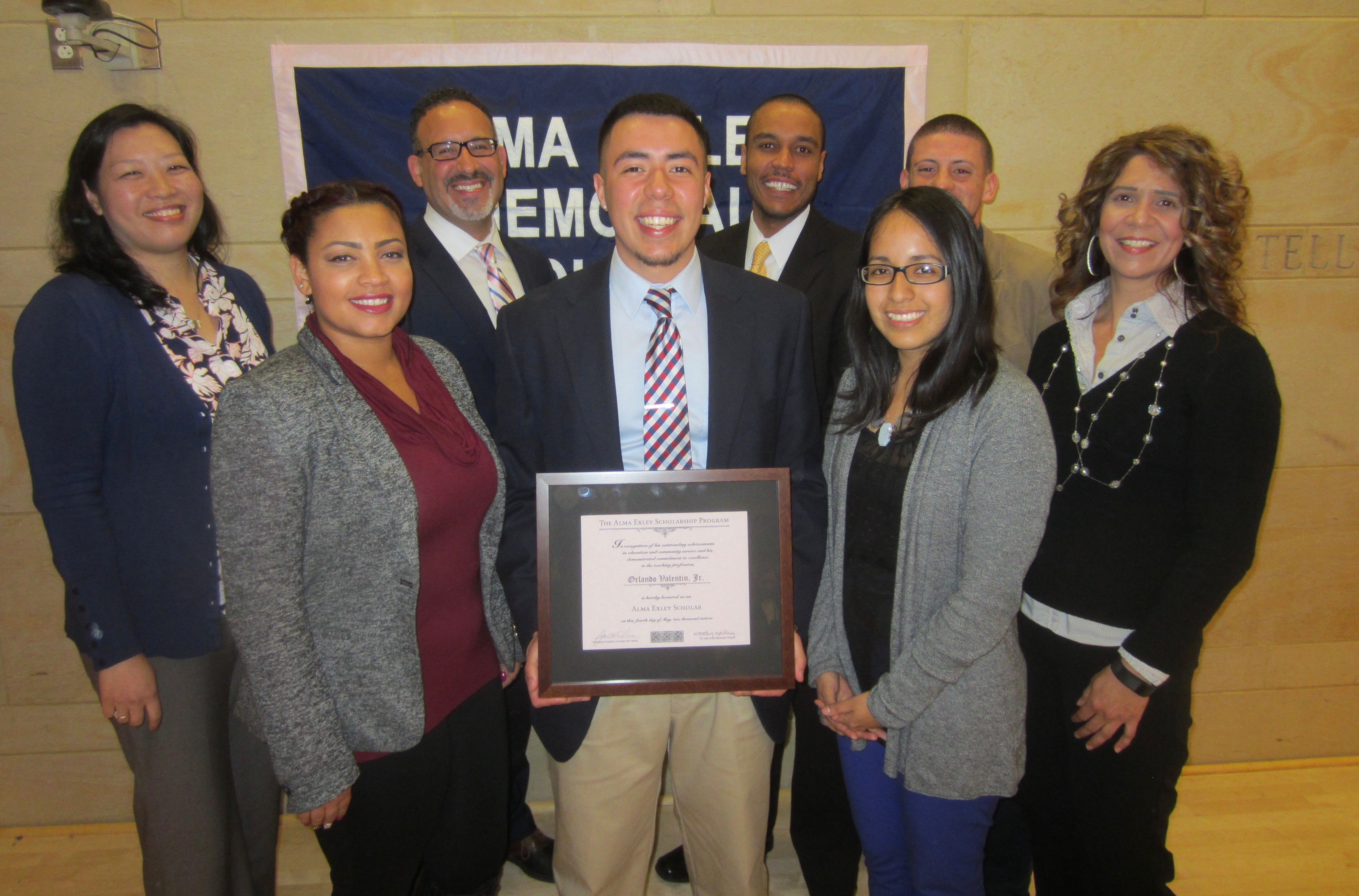 Justis Lopez, the 2015 Alma Exley Scholar, was the guest speaker at the 20th annual reception, reflecting on his first year of teaching at Manchester High School and welcoming Mr. Valentin into the scholarship family.
In accepting the honor, Mr. Valentin announced that he had accepted a position as fourth grade teacher at Casimir Pulaski Elementary School in his hometown of Meriden. A graduate of Wilcox Technical High School, he is a student in the five-year Integrated Bachelor's and Master's Program in the Neag School of Education at UConn. He received a B.S. in Elementary Education with a concentration in science in May 2015. He was scheduled to receive an M.A. in Curriculum and Instruction on May 7, 2016.
He has an outstanding record of academic achievement and public service. He has been an active volunteer in Windham elementary schools as a site manager with America Reads and as a team leader with AmeriCorps' Jumpstart program. He has served as a leader in Bringing Awareness Into Latin Ethnicity (BAILE) and as president of Lambda Theta Phi Latin Fraternity. He also served as a leader of a student volunteer project that aided elementary schools in Jamaica.
He has been a martial arts practitioner for 15 years and holds a second-degree black belt. He works as an instructor in the Korean martial art of Tang Soo Do.
He is a most deserving scholarship recipient, and we are delighted to welcome him to the Alma Exley Scholarship Family.