A program called Educators Rising is among the many initiatives underway in Connecticut to encourage more people of color to become educators.
EdRising starts early, providing coursework and internships to high school students in 14 school districts across the state. A majority of the participants are students of color.
Since the program started several years ago in New Britain, many graduates are in college and some have become teachers.
Leaders Speak at Annual Conference
More than 550 high school students attended EdRising's first annual Connecticut State Conference, a virtual gathering, on March 31. Dr. Shuana Tucker, chief talent officer at the State Department of Education, hosted the conference. Sponsors of the conference — CCSU, AFT, New Britain AFT, CEA, CABE and Educational Testing Service/Praxis – funded the awards for the students.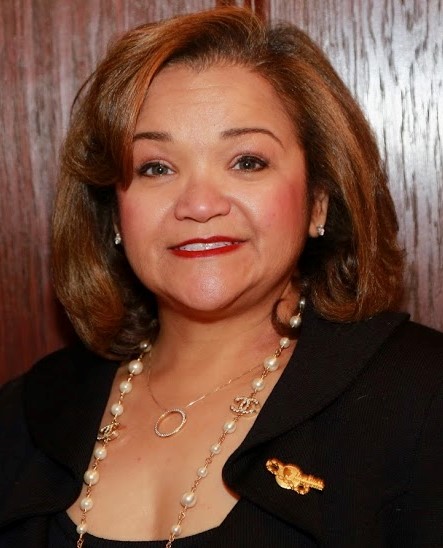 U.S. Secretary of Education Miguel Cardona, who received an Alma Exley Scholarship in 1998 as a student at Central Connecticut State University (CCSU), welcomed the students. In panel discussions, students described how EdRising has affected their educational journeys.
Dr. Cardona was among the public officials and educational leaders who encouraged the students to become teachers. Among them were Gov. Ned Lamont; Rep. Jahana Hayes of the Fifth Congressional District; State Sen. Douglas McCrory and State Rep. Bobby Sanchez, co-chairs of the General Assembly's Education Committee; and Acting State Education Commissioner Charlene Russell-Tucker.
'We Need You'
Gov. Lamont, who has supported a number of educator-diversity initiatives, called teaching "an incredibly important profession," and said, "Be a teacher. We need you as teachers more than ever right here in Connecticut."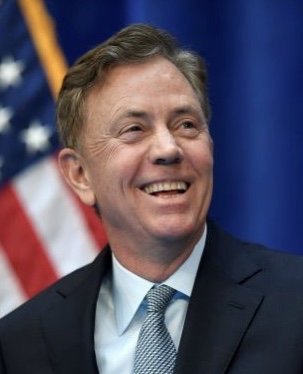 'Be the Teacher You Did Not Have'
State Sen. Douglas McCrory, who taught for 30 years, said, "This profession needs you and I need you, but more importantly, your neighborhoods, your communities and families across Connecticut need you."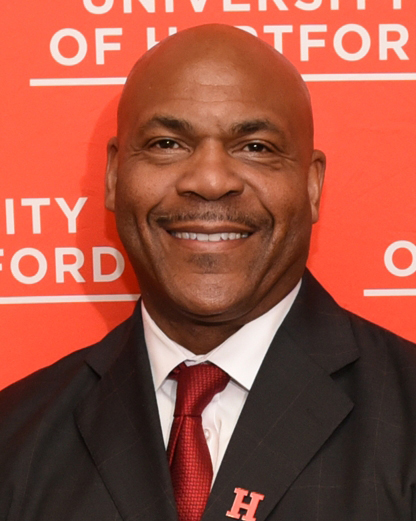 Sen. McCrory, who represents Hartford, Bloomfield and Windsor in the State Senate, said, "Be the teacher you did not have in your classrooms. All the research in the world shows that when students are taught by a diverse teacher population everyone wins. We do not have enough teachers who look like me in our schools. Less than one percent of teachers in Connecticut are male teachers of color. That's terrible.
"Stay engaged, stay inspired. Join the greatest profession there is. You will lift the minds and spirits of young people for the rest of your life. I want you to be the great teachers for the next generation."
EdRising Is 'Critically Important'
U.S. Rep. Jahana Hayes of Waterbury said, "Programs like EdRising are critically important" because they help young students to understand what they need to do to prepare for careers in education. "This is the type of program I wish I had when I was in high school."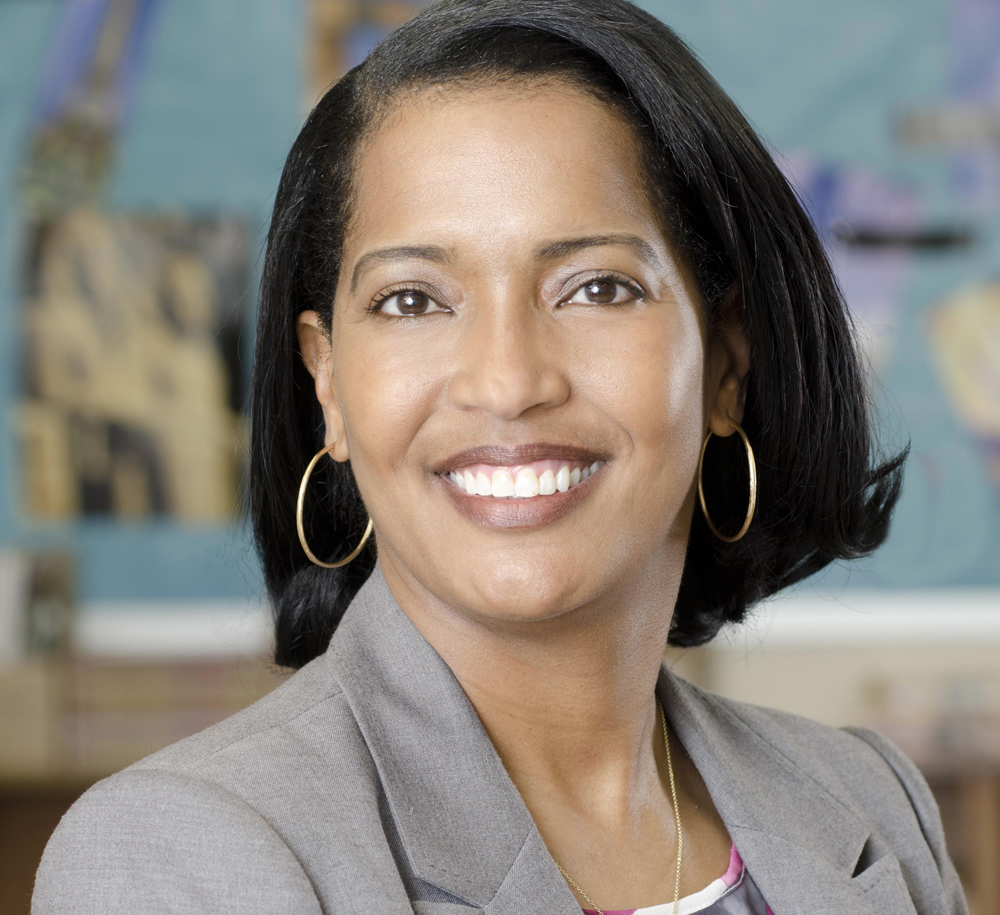 She said the American Rescue Plan will provide funds to bring greater diversity to the education profession. "We must get people from our own minority communities interested in education and have them return to their communities to teach."
Rep. Hayes has introduced the Teacher Diversity and Retention Act, which would provide two grants. One would support teacher recruitment and training at minority-serving institutions such as Historical Black Colleges and Universities (HBCUs). The other would expand educator-preparation programs in high schools as well as in colleges.
She also supports the Save Education Jobs Act of 2021, which would provide funds to save four million education jobs in support areas such as guidance counselors.
"I'm going to continue to fight to make sure you have the resources to pursue your dreams," she said, "because, in turn, all of our communities benefit."
Allocating State Resources
State Rep. Bobby Sanchez of New Britain, co-chair of the Education Committee, said, "I'm working on measures that incentivize a diverse population in the pursuit of teaching careers by allocating the necessary resources and programs.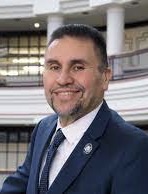 "One of the toughest challenges we face is ensuring we have a large enough pool of people to fill teaching positions across the state. That's why partnerships with organizations such as Educators Rising is essential to making sure we prepare the future generation of teachers. Educators Rising is here every step of the way, offering support and expertise. I look forward to many more students pursuing this noble profession."
Secretary Cardona: The Impact of Inspiring Teachers
Dr. Miguel Cardona welcomed the students remotely from his office in Washington. "Teachers shape lives," he said. "I can think of a teacher in high school who inspired me to look at art as a means for communication and expressing your values. She inspired me so much that I chose to be a teacher.
"Teachers have that impact. She was a mentor to me. You will have the opportunity to benefit from mentors and then in the future to serve as mentors. Teachers can make anything possible.
"I know you will do great in the program. I know you will learn from one another, and I look forward to hearing about you as future teachers."
Committed to Diversity
Acting State Commissioner of Education Charlene Russell-Tucker said, "We're committed to increasing the racial, ethnic and linguistic diversity of our educator workforce by expanding new and unique pathways like Educators Rising and NextGen Educators.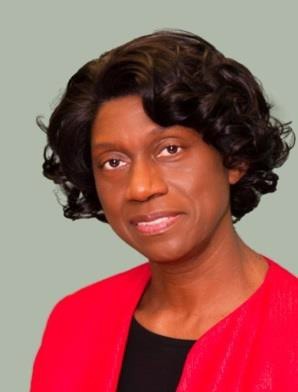 "We all understand the sense of urgency right now about increasing the number of educators of color and encouraging students early on to consider careers in education," she said.
"Research tells us that a diverse educator workforce – one that is a reflection of the students we serve – goes a long way toward strengthening our schools and positively impacting outcomes for all students of all races.
"We want to embrace diverse education candidates," she said, "and give you the hands-on, authentic experience and skills necessary to become highly effective educators."
'What EdRising Means to Me'
Students described EdRising's impact in a panel discussion moderated by Sandy Fraioli, the teacher leader in residence for the Connecticut State Department of Education and a teacher at New Britain High School (NBHS).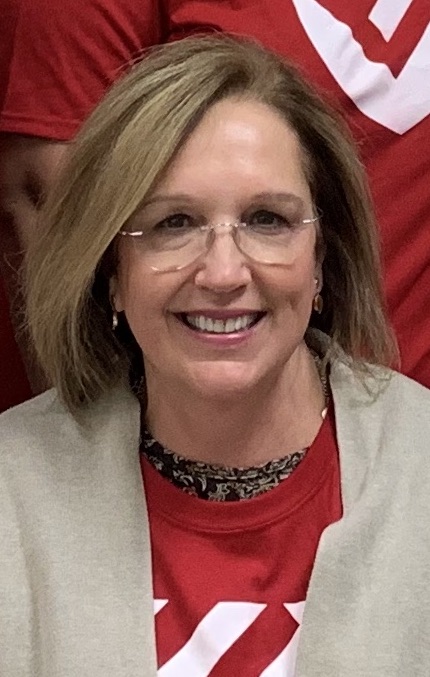 Deseriah Castillo, an NBHS graduate now at CCSU, said, "EdRising has enabled me to receive first-hand experience in the classroom. I had the opportunity to give back to the elementary school that I attended. The program has motivated me to become an educator in the community I came from."
Jen Gustafson, an NBHS student, said, "EdRising is enabling me to learn about the different cultures, backgrounds and needs of my future students as well as the social issues they face. Educators need to meet the basic needs of their students no matter their race, ethnicity, gender, sexuality or religion."
Dallas Bastek, also an NBHS student, said she is intent on helping her future students by embracing their knowledge and skills. "We're learning techniques that will enable us to serve all students," she said.
José Carillo, an NBHS student who is the national EdRising president, said, "EdRising has opened so many doors for me and has given me so many learning opportunities. It has helped me to be more professional and learn how to speak with educational leaders. I've learned there are not many teachers who look like me. I hope to be a role model."
Giving College Students More Time in the Classroom
NextGen Educators is a program that gives hands-on, classroom experience to college students in teacher-preparation programs (prior to student teaching).
William Tucker, a student at CCSU, said, "NextGen has given me clinical experience working with diverse students, enabling me to be there for students in their time of need. It has given me a year and a half of additional time in the classroom, learning through meaningful experience rather than from textbooks."
Chrystal Gordon, also a CCSU student, said the program has taught her what it means to be a teacher day-in and day-out. She has observed classes from second through fifth grade and has attended parent-teacher conferences. "I've learned how to provide effective instruction, how to design a lesson plan that enables students to have fun – and so much more.
Aspiring Educators Program
Michele O'Neill of the Connecticut Education Association (CEA), a teacher's union, explained the Aspiring Educators Program for college students who aren't yet enrolled in a teacher-preparation program. CEA has chapters at all five state universities as well as Quinnipiac University and the University of Saint Joseph. "The program dovetails nicely with EdRising," she said. Student members have the opportunity to network with educators in school districts across the state.